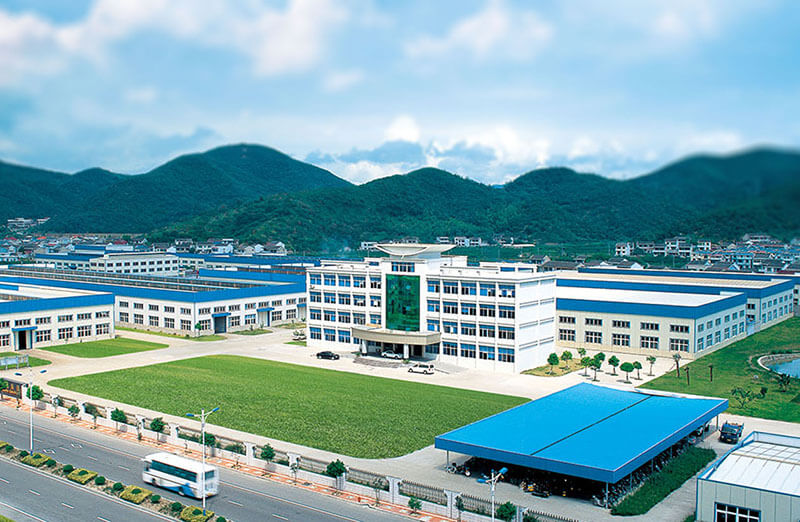 JINHU treats people as the base and seeks development by innovation. Withits distinct enterprise culture and rapid reaction, it has owned certain scale. This group has been in the line of plastic machinery for more than 33 years, so far it has established five production bases in Shanghai, Zhejiang. It owns ten specialized companies such as Zhou Shan Jinhai Machinery Co.,Ltd,Zhou Shan Jinhu Chemical Fiber Machinery Co.,Ltd,Zhejiang Jinhu Plastics Machinery Co.,Ltd,Shanghai JinhuExtrusion equipment Co.,Ltd, Shanghai Jinhu Machinery Co.,Ltd…etc. Its total area exceeds 1200 Mu; it has more than one thousand stuff including more than 400 technicians. JINHU is one registered trade marks of this Group Co..
With common efforts of all stuff,this group Co. has got a lot of honors, such as "Top 500 China's Private Enterprise"; "Top 100 Shanghai 's Private Enterprise", "Excellent Top 100 Pivate Scientific & Technological Enterprise in Zhejiang Province", "Honest & trustworthy Enterprise in Zhejiang Province", "Excellent Top 100 Private Enterprise in China's Light Industry", "Excellent Quality Product of China's Machinery", …etc. In addition. this Group Co. has independent quality inspection center, and has obtained certain certificate from China Quality Association with rather high authority, justness and reliability.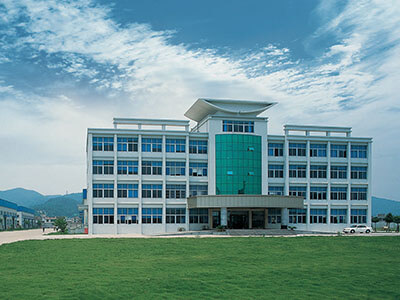 Jinhu Group In Section B Of Zhoushan Economic And Technological Development Zone ETDZ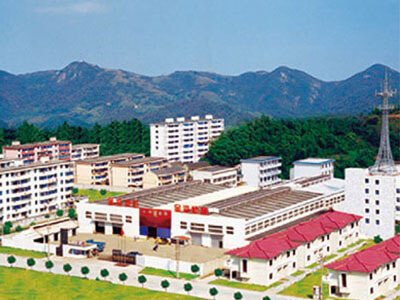 Jinhai Machinery, Located In Section Ao Zhoushan Eoonomic And Technological Development Zone(ETDZ)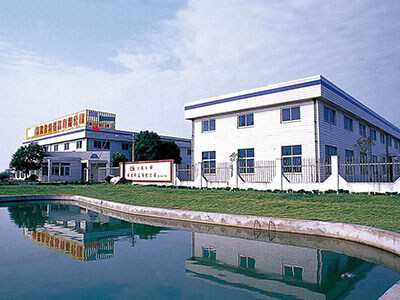 Production Base (HUANGDU INDUSTRIAL PARK OF SHANGHAI)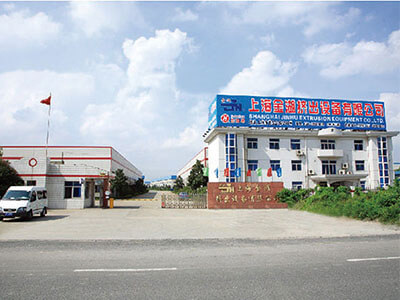 The Manuf Acturing Bas At Shanghai Huangdu Industrial Park Shanghai Jinhu Exinusion Equipment Co., Ltd.
The quality is the life of enterprise, the technology is the mine of enterprise, the management is the core of enterprise, the talents is the foundation of enterprise, and the service is the purpose of enterprise. JINHU for plastic machinery, plastic machinery by JINHU; JINHU for All, All for JINHU. JINHU performs its responsibility do it best to serve society with a high quality & technology , high-efficient energy saving and innovative products.
JINHU GROUP mainly provides all sorts of plastic pipe production line, all sorts of profiled production line all sorts of plastic Board, Sheet, Film production line, all sorts of single and twin screw extruder, all sorts of screw & barrel for plastic machinery, winding head for chemical fibers and chemical fiber complete set of production equipment, all sorts of excellent water cycled type vacuum pump. high reliability water pump, hot oil pump and pneumatic system, thermal constant temperature system. electrical cable machinery, chemical complete set of equipment gear box…etc. Products are exported to such countries and regions as Southeastern Asia,mid-east, South American, EU…etc. Always improving and developing the quality of products and have established complete nation-wide service network. It has developed into the strongest enterprise in national plastic machinery industry. Our advantages ie in that we continuously provide new items with excellent quality and reasonable price. It is our ultimate target to help our customers to create best profit and business opportunity.
ADVANTAGE
The idea of innovation, push the developments of product
Jinhu people believe that only innovation can sustain the development of an enterprise
With over twenty years of development and accumulation, Jinhu has gathered a group of excellent employees specialize in managing, administration and specialized works. All of them devote themselves to the product research and technological development. From the single manufacturing and processing of screw to the designing and manufacturing of the whole production line of plastics and the whole set of chemical fibre, Jinhu also expands its business to real estate and invests in education sector. Jinhu keeps gearing to the market, and pressing ahead for development.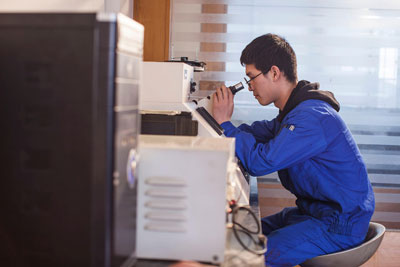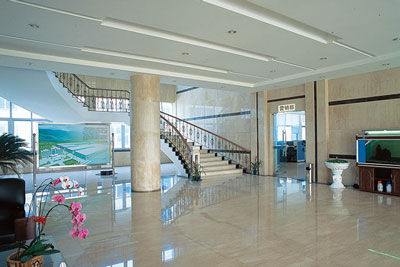 We have imported advanced machine such as CNC milling machine, HVOF alloy powder spray unit and so on, with which our company has more ability and our brand is becoming leader in the field of plastic machinery both at home, even at abroad.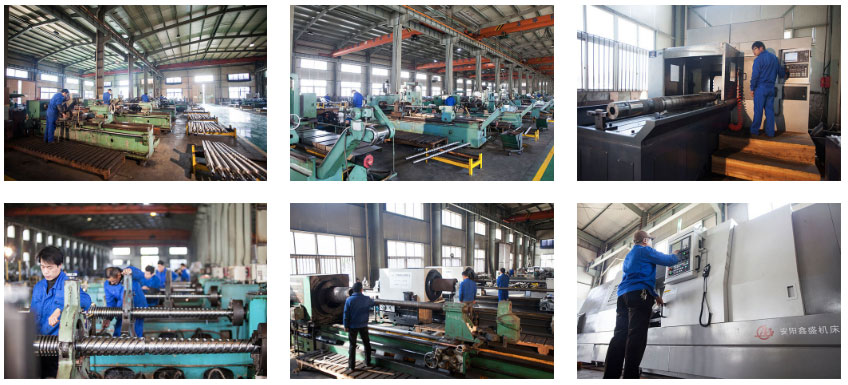 Advanced heat treatment equipments and test devices
The advanced heat treatment, alloy powder spray unit, vacuum quench and cementite oven and chrome plating workshop insure our products have higher quality.